CAROL A. MUELLER, German to English Translator
Translation & Transcreation (into American English)



INVESTMENTS, LEGAL, IT & PHOTOGRAPHY
DIRECT CONTACT. BETTER COMMUNICATION. OPTIMAL RESULTS.

Let me handle your German to English translation needs!
info@translategerman.com 904-384-5279

COVID-19 impact:
I have conducted my translation business from my home office since 1997 & will continue to do so
Until in-person meetings are once again deemed safe, all projects must be discussed by phone or email
Quotes, order confirmations & completed translations are sent by email
Where a notarized statement is required, the deliverable must be in hard-copy format and thus will be physically mailed to you
To contact me, please phone or email
All projects and materials are treated with confidentiality
All coronavirus precautions are complied with to ensure my safety and the safety of my clients
I'll post an update here if there are any changes, especially pertaining to my ability to remain open for business
Note: the physical street address displayed by Google Maps for my business is the location of my post office box
**Be well. Be safe.** Sincerely, Carol A. Mueller German to English Translation Services (d/b/a www.translategerman.com)

Update: April 12, 2020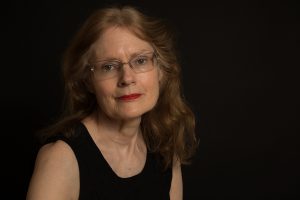 German to English translator
based in Jacksonville, Florida
22+ years of translation experience
16 years of business experience in Germany
U.S. citizen
English mother tongue & fluent in German
Services: translation & adaptation (transcreation) from German to American English

Focus: investments/accounting (IAS, HGB), legal, IT, photography

Project types: press releases, websites, prospectuses, IPO documents, market reports, newsletters, annual reports, investor relations (IR), articles of incorporation, contracts, official documents – divorce decrees, birth certificates, marriage licenses
info@translategerman.com 904-384-5279
To obtain a quote, email me the text and your requirements (translation/transcreation, deadline etc.).

Translation Quote Tips & Info below has more information.

For legal and official documents, I can provide an accompanying notarized statement.

Translation projects with a "Statement that two documents have the same meaning" must be delivered in hard copy format.

All materials are treated as strictly confidential.
Home office: (904) 384-5279

Toll free: (877) 304-1183

Cell & text: (904) 416-8262
As I monitor calls when I am working on projects kindly leave a message along with your name and phone number so I can return your call. Note: I am always reachable via email!
Business hours:

Monday to Friday
8:30 am to 6 pm EST (Eastern Standard Time)
Naturally, you can email me at any time!

Payment Methods Accepted:
PayPal.com (USD)
Wire transfer (SWIFT) (USD)
Company or personal check drawn on a U.S. bank (USD)
Direct bank deposit / direct bank transfer (USD, EUR*)
Currencies accepted:
U.S. dollars (USD)
EUR (*subject to prior agreement)
U.S. citizen. Raised in a multi-lingual German- & English-speaking environment.
BBA in finance & marketing management. Baruch College (CUNY, NYC).
My post-college work experience began with a two-year stint on Wall Street. Obtained various financial / securities certifications.
Worked for a well-known private bank in Germany from 1981-1986 (International Securities desk). In 1986, I joined another bank's newly formed sales department in Frankfurt. Continued working in the financial arena in Frankfurt until returning to the U.S. in 1997.
While in Germany, I attended a variety of specialist seminars/conferences on banking, securities, investment, IT/software/hardware & photography (i.e. composition, darkroom techniques).
I've been living and translating in Jacksonville, Florida since 1997 and founded www.translategerman.com in March 1998.
Member of the American Translators Association.
My translations – and my clients – benefit from my decades of experience in both the United States and Germany.
TRANSLATION QUOTE TIPS & INFO
What to consider when requesting a quote:

Email me the full text and describe your project. Include relevant reference materials and any other requirements (e.g. style guides, terminology lists) as well as your full contact info.

I may contact you prior to sending you my quote if additional information is needed, e.g. to clarify your aims and requirements for the project.

If you only want to know what a document says, it may be possible to provide you with a summary instead of a full translation. This can be handled in one of several ways (phone, email, in person) and will be less costly than a full translation.
If, for example, you'd like your German-language brochure or website adapted for the US market instead of 'just' translated, a transcreation project may be right for you. A transcreation project will cost a bit more but it is a worthwhile investment.


The quality and usefulness of the deliverable is improved if you let me know its purpose and the target market. This is true for private individuals as well as corporate clients.
Other variables impacting project cost include the text's length and difficulty, any formatting and graphics or other items requiring translation. Non-editable formats such as PDF and JPG files can sometimes be successfully processed via OCR to generate an editable German language source-language file to work from. When this is not possible the translation & formatting is created 'from scratch' using a print out of your non-editable source file, which takes longer. Documents may contain uncommon acronyms and abbreviations requiring research. A rush deadline, weekend work and an accompanying notarized statement will incur additional charges.
How I prepare quotes:

For English translations from German, I usually quote an all-in project price in USD. This is generally also possible for most transcreation projects.
The quote takes into account all aspects of your project e.g. the deadline, the length and difficulty of the text, formatting, editable vs non-editable text, notarized statement required etc.
All other project types (editing, proofreading, consulting, research, summary/abstracting, sight translation) are quoted and charged at an hourly rate. For hourly-rate projects, I can provide you with an estimate based on my experience though the final invoiced amount may differ.
Rush projects and weekends will incur a surcharge.
If you have a firm deadline, please let me know the circumstances and keep me posted if there are any changes. This keeps everyone happy and your project on-schedule.
When I receive your inquiry, I will take a careful look at the text and all of your requirements. If necessary, I will contact you to discuss project details.
I normally prepare and send quotes with 24 hours following receipt of your request.
Next steps:
Upon your acceptance of my quote, I will email you an Order Confirmation / Payment Request or Deposit Request containing all of the project details, as well as deadline and payment information.
When your payment has cleared, I'll confirm receipt and begin working on your project according to the agreed upon schedule.
p.s. If for any reason I am unable to take on your project, I'll let you know immediately and refer you, if possible, to a colleague who may be able to help.
CONFLICT OF INTEREST POLICY



As many of my translation projects are for German companies or pertain to companies in German-speaking countries, I am highly aware of my responsibility to remain impartial in all regards. Should I discover that there is or may potentially be a conflict of interest, I will promptly disclose the conflict.

I do not directly own shares or any other type of security or derivative in any specific German, Austrian, Swiss or Luxembourg-based company. I may however hold long-term positions in German or European ETFs or sector ETFs which could include such individual securities or derivatives.
Upon request, I will gladly sign a standard non-disclosure agreement.
I am sensitive to my responsibilities with regard to data protection (See: GDPR)
As a client, please be aware that you are solely responsible for the use of translations you have purchased from me and that you shall be solely responsible for complying with all copyright laws in all countries involved.
Clients hereby agree to indemnify, hold harmless and defend Carol A. Mueller [and her agents when / if applicable] against any claims for damages pertaining to copyright infringements due to client's use of her translation (or other language service) or due to the client's use of any other copyrighted material.
By ordering a translation (or other language services) from Carol A. Mueller, you represent and warrant that the services you are requesting from her are for lawful purposes only. Moreover, you represent and warrant that the source materials you are requesting her to translate (or other service) do not include stolen, obscene, defamatory, other illegal materials, or contain information that is proprietary, confidential, trademarked or copyrighted that belongs to a third party, without the express written consent of the rightful owner of such information.
Terms & Conditions:
All deliverables remain the property of Carol A. Mueller German to English Translation Services (www.translategerman.com) until full payment has been received and has cleared.
This website is owned and managed by:
Carol A. Mueller German to English Translation Services
www.translategerman.com has been my website since March 1998.
Copyright: Carol A. Mueller, Jacksonville, Florida, USA, March 1998 to present (December 2, 2019)
No portion of this website may be reproduced for any commercially-related purposes without prior permission; this includes any photographs posted on this site.
Pages of this site may be printed out or saved for purposes of retaining my contact information only.
Last update: April 12, 2020